Events & Local Information
Situated in southern Indre
The Berry region is full of beautiful countryside, parks and sights, villages and towns steeped in history, and activities, gentle and adventurous to enjoy.  Rivers and lakes, with wonderful clean beaches, for swimming, as well as fishing or boating.  Museums, castles still in-tact after centuries, and hiking trails galore. 
La Roseraie is located close to the town of La Chatre with its bustling Saturday market, many bars and restaurants and all the shops you will need to keep you stocked up. 
A short drive south of La Roseraie is Saint Denis De Jouhet with its bar tabac, local bakery, butchery and a lovely grocery shop. To the north there is Neuvy St Sepulcre with artisan bakeries, groceries and tabacs. Further north there is Chateauroux with many larger department stores, shopping and train station with direct links to Paris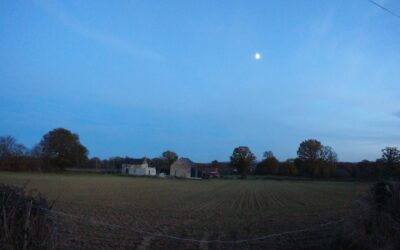 Randonnees & farmland Step out of the campsite, and you're on our closest randonnee! There are so many walks and hikes in the area, which we're still discovering.  Walks with beautiful views, walks through woodland, and across changing landscapes, all on our...